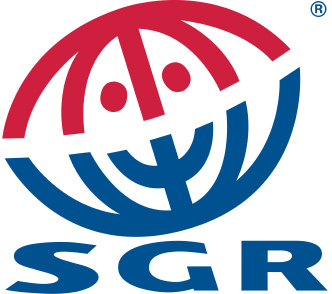 Sustainability Policy
The tourism sector is the fastest growing economic sector. Growing numbers of people are going on holiday and people are going more often and for longer. This also brings negative consequences with it, particularly for the environment. Besides which, consumers are becoming increasingly discerning and are putting increasing value on quality and sustainability. ACSI Camping Tours are aware a lack of measures could irreparably damage the environment and we could then not guarantee the quality for future tourists.
This is unacceptable to ACSI Camping Tours and is reason enough to contribute to a sustainable society. ACSI Camping Tours strive for permanent improvements in sustainability standards, which we are implementing systematically in all areas of the company. Nature and environment are two essential elements to a successful holiday. These are highly applicable to us as a supplier of organised camping holidays because our holidays literally take place in the great outdoors.
We have divided the focal points of this sustainability policy into a number of groups. These groups are at the core of the business processes and the life cycle of our holiday product.
General Sustinability Management
We maintain the established ANVR conditions related to Sustainable Tourism Enterprise (STE). The STE coordinator at ACSI Camping Tours possesses a valid Travelife certificate. ACSI Camping Tours have a mission statement, a sustainability policy statement, an action schedule, and based on this schedule, we can implement the planned sustainability activities within the specified period. ACSI Camping Tours also reports to the ANVR on a bi-annual basis in order to retain the business-related Travelife certificate.
ACSI Camping Tours will not offer any holiday products or undertake any activities that harm, damage, disturb, deplete or kill people, plants, animals, resources, the nature and culture in a socially unacceptable way. The products may not contain any elements that conflict with the applicable local, national and international agreements, laws and legislations.
Internal Management
Reduction in the use of paper, in any event by 15%, by sending more invoices/documents by e-mail. The customer can also indicate how they would like to receive these.
Paper printed in error is reused at the office as notepaper.
Paper is separated from other waste.
We encourage commuting. There are relatively large numbers of staff living near our offices in Andlest so we have a cycling plan to encourage as many people as possible to travel to work by bike.
Corporate cars for staff are restricted to energy class A.
We have a well-maintained customer database so we avoid double deliveries.
We closely monitor the user convenience of our site to encourage booking via the internet as much as possible.
We use biodegradable cleaning materials.
We provide staff with information about how they can contribute to sustainable tourism.
We pass on developments and achieved results to staff concerning Sustainable Tourism Enterprise.
We send internal memos exclusively by e-mail.
We print double-sided to the extent possible.
All our equipment (printers/photocopiers/screens/computers) is set to hibernate mode.
Staff are given regular information and kept up to date about the developments related to sustainable tourism and how people themselves can take responsibility for a sustainable business.
Product and chain management
Sustainable transport
ACSI Camping Tours provide our customers with suggestions for routes from the United Kingdom to campsites following the most efficient route, and preventing busy cities or small villages being unnecessarily burdened with extra traffic.
At the campsite, we encourage our guests to use public transport to the attractions or big cities in the surroundings.
Sustainable accommodation
We are preparing to incorporate sustainability clauses in new and existing contracts with campsites for the year.
Promoting and providing awareness to the campsites about sustainable tourism.
Informing buyers how they can best handle sustainable tourism and bringing this to the attention of the campsites.
Our couriers at the locations use bicycles.
Couriers are aware of the benefits of sustainable tourism and receive information on the subject.
Sustainable leisure
Promoting sustainable leisure activities and making sure the customer is aware of this with the objective of increasing respect for the local nature and creating awareness.
Consumer contact
Creating awareness and behavioural change in the consumer in relation to sustainability.
The policy document is included on our website.
On the website, and as a supplement to the travel documents, we provide tips on how our customers can travel sustainably.
We highlight sustainable tourism in our brochure and on the website.
Texts are being added to the information folder in the SunLodge (own accommodation) about sustainable tourism and how the customer can apply it themselves.
As a travel organisation affiliated to the ANVR, we recognise the necessity of contributing to Sustainable Tourism. For more information and sustainable travelling tips, we refer you to ANVR so you can do your bit to contribute to Sustainable Tourism.